Meet some of Glenn's swimmers 
East Midlands swimming has become a bit of a hub for professional swimmers with household names like Rebecca Adlington and British Paralympic swimmers; Ellie Simmonds, Sam Hynd, Ollie Hynd MBE, Charlotte Henshaw and many others.
Glenn has played a big part in the rise of East Midlands swimming; having coached some of the best East Midlands swimming has to offer.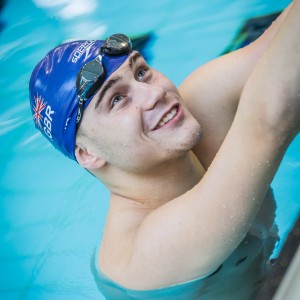 Ollie Hynd MBE
This young swimmer from Sutton in Ashfield is one of few to hold the 'Grand slam' of titles as Paralympic, World, European and Commonwealth champion in the SM8 200m individual medley. At the 2012 Paralympic Games in London, Ollie won gold in the SM8 200m individual medley, silver in the S8 400m freestyle and bronze in the S8 100m backstroke. After a few more years of hard graft, he became triple gold medalist at the IPC European Championships 2016 in the S8 400m freestyle, SM8 200m individual medley and S8 100m backstroke. He also took silver in the S8 100m freestyle and in the 34 point 4 x 100 freestyle team. At the Rio Paralympic Games 2016, Ollie excelled once more as Great Britain's most successful male swimmer at the games. He took gold, winning and setting a new World record in the S8 400m freestyle and SM8 200m individual medley. He also won silver, setting a new British record in the S8 100m backstroke. Following in his brother's footsteps, Ollie started swimming with Glenn when he was 11 years old and under Glenn's instruction, he's won quite a selection of major championship medals.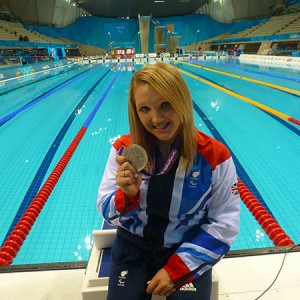 Charlotte Henshaw
Glenn has been coaching Charlotte Henshaw since 2000. She narrowly missed out on a medal at the 2008 Paralympic Games in Beijing, but she was determined to achieve success and went on to become IPC European Champion in 2009, World silver medalist in 2010, European silver medalist in 2011 and in 2012, and she won a fantastic silver medal in the SB6 100m Breaststroke at the Paralympic Games in London. Charlotte backed up her podium success again in 2013 and 2015 at the IPC World Swimming Championship, and again at the 2016 IPC European Swimming Championships where she became European Champion in the SB6 100m Breaststroke. At the 2016 Paralympic Games in Rio, she won another major championship medal, bringing home a bronze medal in the SB6 100m breaststroke. Since 2016, Charlotte has changed sports and is now a double World Champion in Para-canoe working towards the Tokyo Paralympic Games.
"Ever since I was 10, my dream was to compete at a Paralympic Games. In order to  achieve this goal, I needed a coach who would nurture my passion for swimming with their own to match. I undoubtedly found this in Glenn. He'

s one of few coaches whose passion and knowledge for swimming sits   alongside a true understanding of his athletes. Nothing's too much for him, he goes above and

beyond the role of a coach. Glenn is the reason I've been able to sustain a career at the highest level for almost a decade. His unwavering dedication brings out the best in his athletes and I count myself very lucky to be one of his swimmers."

– Charlotte Henshaw, Paralympic bronze medalist 100m Breaststroke SB6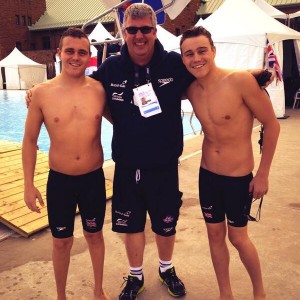 Sam Hynd
Although Sam has now retired from competitive swimming, Glenn coached him for 8 years at Water Meadows Swimming and Fitness Complex where his brother, Ollie, joined him. During this time, Sam won a gold medal in a world record time in the S8 400m Freestyle at the 2008 Paralympic Games in Beijing as well as a bronze medal in the SM8 200m individual medley. In 2009, he achieved podium success yet again, winning the S8 400 Freestyle and SM8 200 individual medley at the IPC European Championships.
"Winning a Paralympic gold medal may have been the dream once upon a time, but soon became a goal and a reality. For such a tough, long and grueling road a figure of stability, comfort and compassion as well as having the ability to bring out the best in everyone was, for me, a must. I found that in my coach and friend of many years, Glenn Smith.

He was without doubt the driving force behind my success in my swimming career. He provided the shoulder to cry on, ears to listen and the nudge I needed to push beyond the pain barrier and train to the level I needed to be in with a chance of winning a gold medal and achieving my dreams."

– Sam Hynd, Paralympic gold medalist and world record holder, 400m Freestyle S8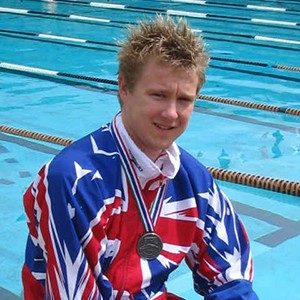 Callum Lawson
Callum was Glenn's first Paralympic Swimmer. He competed at the 2004 Paralympic Games in Athens in the SB9 100m breaststroke and went on to win a silver medal in the 34 point individual medley team at the 2006 IPC World Championships in Durban, South Africa. Callum held the British record for the 50 and 100m breaststroke in his category for a number of years and is now a professional swimming coach himself at South Lincs Swimming Club in Spalding.
Rebecca Adlington
Glenn coached Rebecca Adlington during her early development years aged 9 to 13 years. She went on to become double Olympic champion at the 2008 Olympic Games in Beijing. rebeccaadlington.co.uk